Skilled nursing is a rehabilitation facility where people carefully build their strength to post-surgery, medical episodes, or illness. It is the best place to get occupational, physical, and speech therapies until a person gets completely recovered.
If you are looking for the best short-term rehab center, then here are a few tips that will help.
Does this center accept insurance and what steps are needed to ensure insurance coverage?
They will know to find out if they are in your network. You can easily find out. You may be required to initiate pre-approval prior to making a transfer. South Hampton Nursing and Rehab center is reputed nursing, rehab, and short term care in Hampton Cove. The caring and skilled staff at this firm is committed to making your loved ones comfortable.
Does the staff at this store offer specialization in any specific area?
The staff at this clinic provides efficient cardiovascular care, wound care, orthopedic care, etc.
To what extent do patients receive recovery?
It depends on your personalized care plan. It is important that you enquire about the number of sessions per day or days per week are required for complete recovery.
How many doctors are available at the center?
You can learn about the number of Registered Nurses, Certified Nursing Assistants, and Licensed Practical Nurses, present on each shift in comparison to patient capacity.
 What kind of treatment will be provided for my recovery?
In addition to the nursing team, a patient will also be provided with social workers, chaplains, recreation therapists, and others.
What can you expect about moving from the hospital center to a rehab center?
Moving from a hospital to a rehab center needs specific attention to the health of the patient and their needs. The staff at the rehab center offer therapeutic rehab services to help people recover from their illness/surgery easily, and smoothly.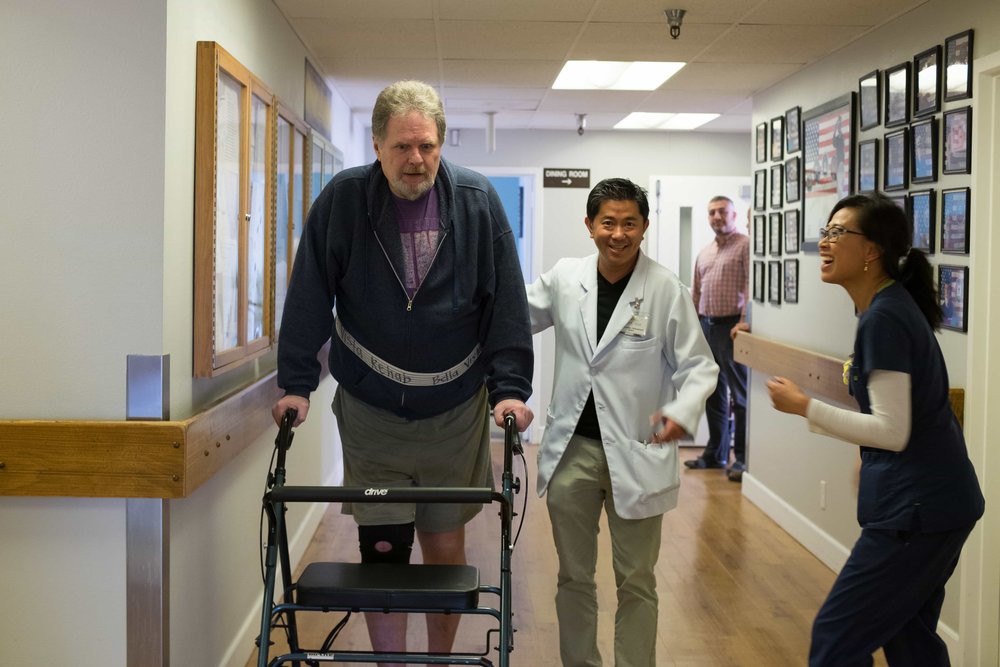 What items do I need to bring with and what is offered?
You will need to find the center that offers the best level of amenities from a loaner laptop, to towels. Check once again for any essentials that you would need to bring to the rehab center from home.
Conclusion
Short-term rehabilitation facilities enable a person to recover, regain strength and heal via occupational, speech, and physical therapies. All these questions will help in choosing the best short-term rehab center.